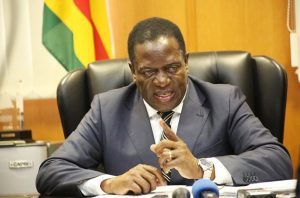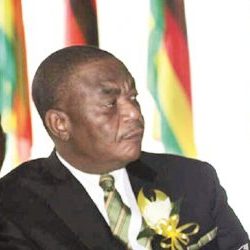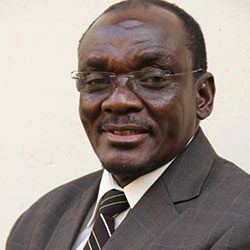 The President and First Secretary: Cde Emmerson Dambudzo Mnangagwa
Born 15 Sepborn 15 September 1942) is a Zimbabwean politician serving as the third and current President of Zimbabwe. A longtime ally of his predecessor Robert Mugabe and a senior member of the ruling ZANU–PF party, Mnangagwa served as First Vice President of Zimbabwe from 2014 until in 6-November 2017. On 21 November 2017, Mugabe resigned (a removal recognised in a statement by the African Union, not as a "coup", but as a legitimate expression of the will of the Zimbabwean people),[2] and Mnangagwa was sworn in as President on 24 November 2017.
President Mnangagwa was a guerilla leader during the Liberation Struggle. After Independence, Emmerson Mnangagwa held a series of senior Cabinet positions.
Emmerson Mnangagwa was also appointed as Vice President in December 2014.
However, Mnangagwa was opposed by the Generation 40 faction led by Robert Mugabe's wife, Grace Mugabe. After being dismissed from his position by Mugabe in November 2017 for allegedly plotting against the government, he fled to neigbouring South Africa for two weeks. General Constantino Chiwenga, his ally and chief of the Zimbabwe Defence Forces, launched an intervention to end Mugabe's purges of senior ZANU-PF officials, which ultimately resulted in Emmerson Mnangagwa returning and assuming the presidency.
He is nicknamed 'Garwe' or 'Ngwena', which means 'the crocodile' in the Shona language,[3] [4] initially because that was the name of the guerrilla group he founded, but later because of his political shrewdness.
Early life and career
Emmerson Dambudzo Mnangagwa was born in Zvishavane, Southern Rhodesia on 15 September 1942 to Mafidhi and Mhurai Mnangagwa as one of six children in the family. His parents were politically active farmers, and he had to flee to Zambia with his family because of his father's resistance against white settlers.
Role in the Zimbabwe War of Independence
In 1962, Emmerson Mnangagwa was recruited from Zambia as a guerilla fighter for Zimbabwe African People's Union (ZAPU) in the Zimbabwean War of Liberation. While at a military training camp in Iringa in Tanzania, he criticized the decisions of ZAPU's leader, Joshua Nkomo, was brought before a tribunal chaired by Dumiso Dabengwa, and sentenced to death. However, two other ethnic Karangans, Leopold Takawira and Simon Muzenda intervened to save his life, and together they decided to join the newly formed Zimbabwe African National Union(ZANU) in 1963. Mnangagwa then left Iringa to train in Egypt and China, as part of the first group of ZANU leaders sent for overseas training. While in Beijing, Mnangagwa attended the Beijing School of Ideology, which was run by the Communist Party of China.
By 1965, Mnangagwa returned to Zimbabwe, and led the "Crocodile Gang" – the original source of his nickname –which was known for its use of knives and for its attacks in the country's Eastern Highlands targeting farms owned by whites. That year he led his Crocodile Gang in bombing a train near Masvingo, then Fort Victoria but was sold out and arrested. Mnangagwa was tortured by being hung upside down by the Rhodesian Special Branch and beaten, which cost him his hearing in his left ear. He was sentenced to death, but his lawyers were able to successfully claim that he was younger than twenty-one, the minimum age for execution. Emmerson Mnangagwa was spared execution and sentenced to ten years in prison.
While in prison, Mnangagwa became friends with Mugabe and attended his prison classes, after which he passed his O Levels and A Levels. Together, they studied law via correspondence. After ten years, including three years in solitary confinement, he was released and deported back to Zambia, where he continued to study law and earned a law degree from the University of Zambia.Emmerson Mnangagwa then completed his articling with a Lusaka-based law firm led by Enoch Dumbutshena, who would later become Zimbabwe's first Chief Justice.
However, Mnangagwa soon left legal private practice and went to Mozambique to join the Liberation Struggle. He went to Maputo at the request of Josiah Tongogara (who later became his brother-in-law), and on the basis of the friendship that he had developed with Mugabe while in prison, he became a security chief for ZANU. While there, he met Robert Mugabe again, and became his special assistant. Emmerson Mnangagwa accompanied Mugabe at the negotiations that led to the signing of the Lancaster House Agreement which recognized the Republic of Zimbabwe.
Cabinet minister.
At Zimbabwe's independence in 1980, Mnangagwa became the country's first security minister and led the Central Intelligence Organisation. In this position, Mnangagwa was able to cultivate strong relationships with Zimbabwe's security establishment. He also took over as Chairman of the Joint High Command after General Peter Walls was dismissed and oversaw the integration of the Zimbabwe African National Liberation Army (ZANLA) and Zimbabwe People's Revolutionary Army(ZIPRA) guerrilla units with the Rhodesian Army into Zimbabwe National Army.
From 1988 to 2000, Mnangagwa was Minister of Justice, Legal and Parliamentary Affairs and Leader of the House. He was appointed Acting Minister of Finance from 1995 to 1996 and was also Acting Minister of Foreign Affairs for a short period.
He was elected as Speaker of the House of Assembly on 18 July 2000. It was during his time as Speaker of Parliament.
In the March 2008 parliamentary election, he stood as ZANU-PF's candidate in the Chirumanzu-Zibagwe rural constituency and won by an overwhelming margin.
In 2009, Mnangagwa became Minister of Defence. In 2013 Emmerson Mnangagwa became Minister of Justice and Legal Affairs on 10 September 2013.
Vice President of Zimbabwe
Mnangagwa Speaking in Headlands in 2015.
On 10 December 2014, Emmerson Mnangagwa became Vice-President of Zimbabwe and was sworn in as Vice-President on 12 December 2014, and he was also retained in his post as Minister of Justice.
In 2015, Mnangagwa launched the Command Agriculture program with the backing of the African Development Bank to invest in communities to make them more agriculturally self-sufficient. He also helped negotiate trade deals worth millions of dollars with BRICS members Russia, China, and South Africa. In 2015, Mnangagwa also headed trade delegations to Europe to try and re-open trade ties broken in 2001 with the imposition of sanctions.
Party
He was ZANU-PF's Secretary of Administration from 2000 until December 2004.
Power struggle, removal from power and resignation of Mugabe
Presidency
On 24 November 2017, Mnangagwa was sworn in as Zimbabwe's new president in Harare's National Sports Stadium, before a crowd of about sixty thousand. Attendees included foreign dignitaries including several African leaders, as well as opposition leaders Morgan Tsvangirai and Joice Mujuru.
Among the attendees were President Ian Khama of Botswana (warmly welcomed following his repeated recent calls for Mugabe to step down), former Namibian President Hifikepunye Pohamba and founding President Sam Nujoma as well as current Vice President Nickey Iyambo, Presidents Filipe Nyusi of Mozambique and Edgar Lungu of Zambia, as well as former Zambian President Kenneth Kaunda, and Rory Stewart, Britain's Minister of State for Africa and the first British minister to visit Zimbabwe in two decades, as well as President Jacob Zuma of South Africa, who was represented by his telecommunications minister, Siyabonga Cwele, as Zuma was hosting a State Visit by Angola's new head of state, João Lourenço.
Personal life
He is married to Auxillia Mnangagwa
President Mnangagwa is a supporter of Chelsea F.C. He is a Methodist.
Offices
Political offices
Minister of State Security1980–1988
Minister of Justice and Legal Affairs1989–2000
Finance MinisterActing1995–1996
Minister of Rural Housing and Social Amenities2005–2009
Minister of Defence2009–2013
Minister of Justice, Legal and Parliamentary Affairs 2013–2017
First Vice President of Zimbabwe2014–2017
President of Zimbabwe2017–present Incumbent
Party political offices